When you look at police dogs or K9 dogs that work ward at the police force, you wonder how they are so active and obedient. It makes you love them even more!
However, their lives are tough, and it may cause them to be a little more aggressive than regular dogs. But what happens to these dogs when they retire? That is a question worth wondering because they do not initially have a home when they retire.
They Retire At The Age Of Ten
As you know, the average life of a dog is 7 to 14 years. And when we talk about K9 dogs, they retire at the average age of ten and can live up to 14 years if taken care of properly.
They are comparatively tougher than other dogs, and they know how to live in harsh conditions. Thus, this allows them to live a little longer than other dogs.
Robby's Law (H.R. 5314) was signed by President Bill Clinton in November 2000
Let me give you a basic fact. In 2000, Bill Clinton passed Robby's law in which he gave permission to adopt retired police dogs by normal public and by handlers.
But what about the time before the bill passed?
Sadly, they were euthanized before 2000. But you should not be sad. Why? Because the procedure is painless. The dog is pricked by anesthesia, and it causes the dog to pass away in sleep peacefully. Because they might have PTSD, it is only fair to let them die in peace and harmony.
Adoption By Handlers
Now that they can be adopted, the first and foremost choice for the dogs is to be adopted by the handlers. Why? They know how to handle the dog, and they already have a special bond between them.
Adjusting to different atmospheres can be difficult, and they might feel separation anxiety. However, as they are trained to know when off-duty, they can easily stay with the handler if the handler wishes.
Adoption By Civilians
What happens when the handler cannot adopt the dog? Or what if the handler is dead and there is no one to take care of the dog in the police force?
Regular public and civilians can adopt retired K9 dogs if they desire and meet the requirements to be a K9 retired dog's owner.
Please don't make these 10 common mistakes when adopt A K9 retired dog
Organizations For K9 Dogs
There are organizations explicitly made to take care of these K9 dogs. They are often non-profit based organizations that provide funds to take care of old and retired police dogs. They even provide the necessary medications and food to the owners or the department so that the dogs live a healthy life.
How Can You Adopt A K9 Retired Dog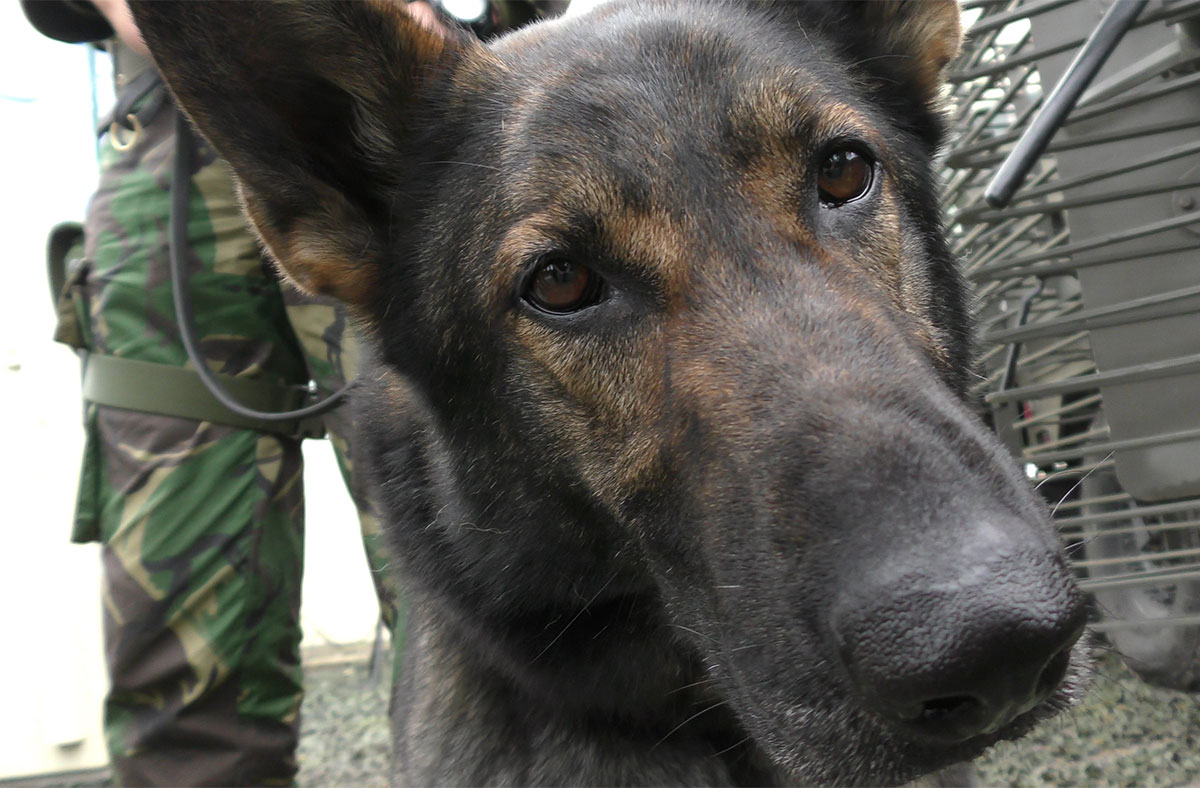 Do you want to adopt a K9 dog? Are you humble enough to handle the struggle of adopting a K9 dog and loving it every day? Then you can apply to become a k9 retired dog owner.
You can ask your local police station about the dogs. They may not have dogs to be adopted now, but they can surely tell you where they are available in your region.
You can then apply to become a dog owner. You will be interviewed by the department, and they will assess your financial situation to ensure that you can adopt a K9 dog. Once the screening is done, you have to be a little patient. I know it sounds like a long process, but it's all worth it!
Once the process is done, a dog will be selected for you, and it will be delivered to your doorstep to be taken care of. Isn't t that amazing?
Taking Care Of K9 Dogs Retired
You should know that taking care of K9 dogs can be a little tricky. Many dogs have PTSD or separation anxiety. At the same time, they are trained to be aggressive, and they are ready to attack whenever. Thus, taking care of these dogs can be difficult.
At the same time, as they are retired, they are senior dogs, and they need special care because of the weakening of the bones or the depleting nutrients in the body. Thus, you need to give them supplements to keep them healthy.
In the end, it all depends on your will to take care of them and provide them with the love they deserve. After all, they are the heroes of the nation, and they have served well. Thus, they need to be served well as well!