It's not uncommon for people to make a few mistakes after adopting a shelter dog. If you're thinking about adding a furry friend to your family, please do your research first.
We hope this blog post give you a better understanding of what it's like to adopt from a dog shelter and how to do it and better prepared you for the adoption process.
It might be an arduous and perplexing first month as a new dog owner, but it will pass. You and your dog will be best friends in no time if you stick to a plan, bond with them, train them, and provide them with all they require.
Give your dog time
Even while having a new puppy in your life is wonderful, don't expect them to join you in all of your social activities or to see everyone in your life straight away. It is especially true for dogs with a lot of life experience and needs time to trust and relax before venturing out into the world.
Let your dog get familiar with the surroundings
Similarly, don't make the rookie error of taking your dog on errands on the first day. Generally, after adopting a shelter dog, we tend to take him home immediately. While this is understandable — after all, you're eager to get your hands on a puppy and create a family – you must wait.
Allow your dog some time to adjust. It usually means going back home and giving time to acclimate to its new surroundings.
Not enough time is dedicated to bonding
Many people expect to bond with their dog right away. It will, however, take time and effort. So, if you're able, you might want to rearrange your schedule or take time off work to be with them at home.
Waiting for them to be trained
It would be best if you started teaching your dog five basic instructions from the beginning to guarantee that he is well-behaved and safe: sit, stay, down, heel, and recall.
You can find a wealth of videos online with a quick Google search. Taking your dog to local obedience or puppy class and learning directly from an expert, on the other hand, could be a good idea.
Consumption of the wrong food
Not all dog foods are made equal, and it turns out—several different varieties depending on your dog's weight, size, temperament, and other criteria. As a result, researching the dog breed's nutritional requirements and then establishing a schedule is crucial.
If you're not sure what to do, don't be afraid to ask your veterinarian for help.
Unacceptable behavior isn't corrected
While you may not want to criticize a nervous dog immediately, it is vital to address negative Behavior so that your dog does not run amok all over your apartment or learn that being mean is "OK."
Owners should employ clear links and other measures to stop unacceptable dog manners. Again, dog training classes may be beneficial. If you rescue a dog from a shelter, then you will never know exactly what it passed was be like. But just because your dog looks unhappy, that comes in terms of behavior.
It would be best if you strive for perfection from the start.
Be ready for chewed sneakers and toilet accidents; be patient and avoid punishment. Set yourself up for success by teaching your dog how to observe house rules and developing your bond.
Use treats to your advantage.
To aid in the training and bonding process, plenty of treats should be available. Feed your dog by hand if required. To show your new puppy that you're a great person to be around, engage in some enjoyable training activities or focus on basic obedience.
Be Consistent and patient
Consistency is important to dogs, so the more consistent your training — and your whole schedule — the better. The first month is critical for setting out the rules and enforcing them.
Allowing dogs to sleep wherever they choose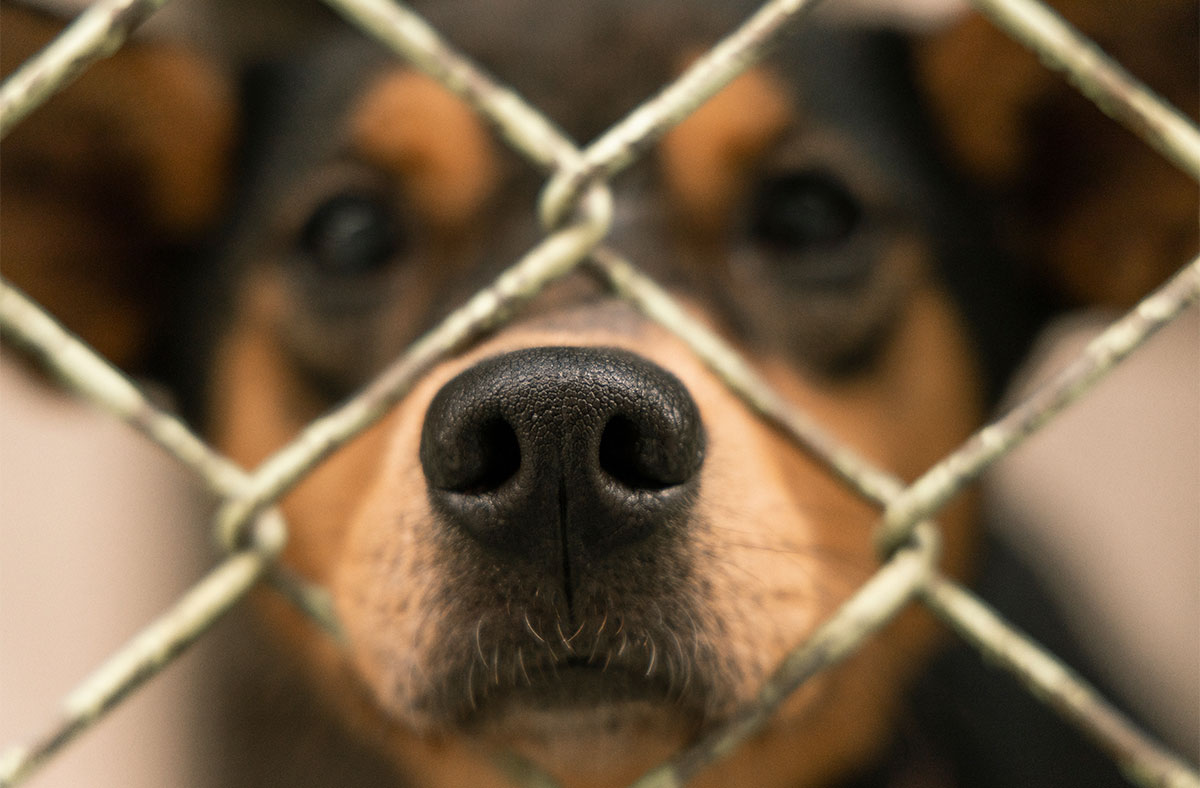 You'll want to create and maintain a safe atmosphere for your dogs, especially if they're frightened. Offer a covered, safe space for your pet, such as a crate, provides a reassuring spot for dogs to hide. Even if they want to sleep in your bed, caging them for the night is usually the best option.
You can also help your scared dog adjust by providing them with other comforting items, such as quiet music. Many pet retailers also provide safe over-the-counter soothing treatments.
Adopting A Shelter Dog – Final Verdict
All dogs are counted as the most loyal and loving pets, whether from a shelter or a breeder. If you decide to take a dog, you will be saving lives. You may be the last dog in the shelter. And, honestly, there is nothing like bonding dogs with their families.
They know that the one. Gave them a second chance, and they don't forget. We have mentioned all the mistakes above. You should avoid these common mistakes people make when adopting a shelter dog.